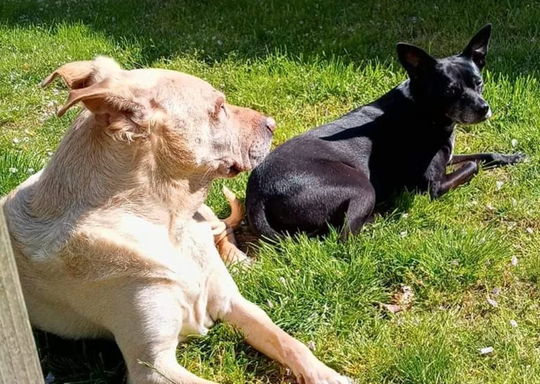 OUR STORY
These pups inspired us!
This company was inspired by 2 incredible dogs, Sonny and Nation. Both were raised eating our carefully formulated Turkey Recipe. As a chef with over 25 years of experience, I decided to steer away from the traditional kibble diet and feed my dogs a healthy balanced human grade dog food that I would learn to perfect over the years. Now we are ready to share our story and healthy dog food with the rest of the dog community. With our love for dogs, we would like to feed them healthy food so that they may live the long and healthy life they deserve.
We started Sonny Nation Dog Food because we were tired of the options most stores offered. We read the ingredients and did our research and we were aghast at what went into most kibble and shelf brands. We knew that if we put better food in our pets that they would have less health issues and a better quality of life. You know what bad food does to your body and the same goes for your pet. If you can make this simple change for their lifestyle you'll end up saving more money over the course of their life and be able to extend the years you spend together. Our customers always tell us about how our recipes make their pup healthier and happier. We also believe in enriching the businesses around us and sourcing from farms to get hand picked proteins and produce. That is the backbone to our brand and we want to show you how much of a difference it can make for you and your pet. 
INFORMATION
Frequently Asked Questions
Always cunsult with your vet before switching out your current food. Our list of ingrideints is listed for you to share with your vet and see if it fits the nutrients your dog needs.
All of our ingridients fit most dog breeds. If you like to give your dog variety you can switch up their meals anytime you like. We suggest purchasing a variety of our recipes and freezing them for storage. You can interchange them throughout you dogs meal plan as you like. Consult the nutrion guide if you want to count your dog's caloric intake.
You can freeze the food or it can store in your fridge up to 4 days before serving as long as the package is sealed.